PRTG 9 Manual: Quick Start Guide
Welcome to PRTG Network Monitor! This section will support you with a quick start into PRTG, so you can start monitoring your network out-of-the box!
Setting up monitoring for your network is easy! Please see the following quick steps: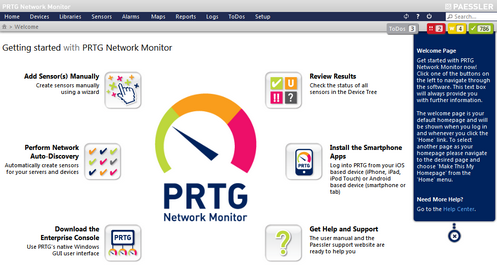 Welcome Screen
This quick start guide is available as a separate document, and also in different languages. Please click on the following links to open the respective PDF files.
English: Getting Started with PRTG
German: Loslegen mit PRTG
Spanish: Iniciar con PRTG
French: Mise en route de PRTG
Keywords: